We are not affiliated with any brand or entity on this form
Get the free alabama police report codes form
Show details
Hide details
ALABAMA UNIFORM TRAFFIC ACCIDENT REPORT DPS. Accident No. Shaded Areas To Be Used By Data Processing Only Sheet of, Sheet(s) Microfilm No.
Get, Create, Make and Sign alabama uniform traffic crash report
Get Form

eSign

Fax

Email

Add Annotation

Share
How to fill out alabama police report codes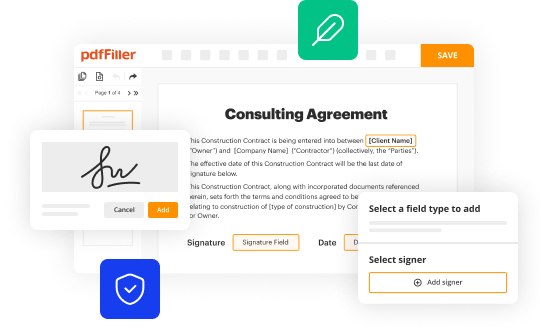 How to fill out Alabama police report codes:
01
Start by obtaining the necessary forms: Visit the local police station or their website to obtain the Alabama police report form. Additionally, ask if there is a specific code sheet that needs to be filled out alongside the report.
02
Familiarize yourself with the report codes: Review the provided code sheet and become familiar with the different codes used to describe specific incidents or offenses. Many police departments have a standardized set of codes that officers use when filing reports.
03
Gather all the relevant information: Before filling out the report, collect all the necessary details related to the incident such as the date, time, location, the names and contact information of witnesses or involved parties, and a detailed description of what took place.
04
Start filling out the report: Begin by providing your personal information and contact details. Then, proceed to fill in the required fields with the gathered information, ensuring accuracy and clarity in your descriptions.
05
Use the appropriate codes: On the code sheet, match the details of the incident with the corresponding codes. Use these codes to accurately describe the nature of the offense or event in the designated sections of the report form.
06
Provide any additional information: If there are any additional details that are not covered by the provided codes, use the space provided on the report form to provide a thorough and clear description of the incident.
07
Review and submit: Once you have completed filling out the report, carefully review all the information for accuracy and completeness. Make any necessary corrections before submitting it to the designated authority, such as the local police department or the agency handling the report.
08
Keep a copy for your records: Make a photocopy or take a photo of the completed report for your own records. This will be useful for future reference or if any additional information needs to be added later.
Who needs Alabama police report codes:
01
Law enforcement officers: Police officers and other law enforcement officials typically require Alabama police report codes to accurately document and categorize incidents they encounter on duty.
02
Victims and witnesses: Individuals involved in an incident or witnesses to an event may benefit from understanding the Alabama police report codes to better communicate the nature of the offense or event to law enforcement when filing a report.
03
Legal professionals: Attorneys, prosecutors, and defense lawyers often need to review Alabama police report codes to understand the details of incidents and build their cases accordingly.
This is how it works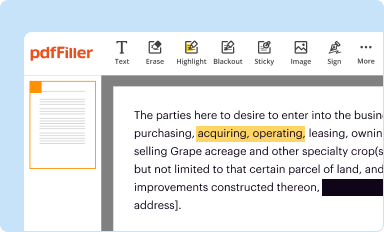 Edit your alabama police report codes form online
Type text, complete fillable fields, insert images, highlight or blackout data for discretion, add comments, and more.
Add your legally-binding signature
Draw or type your signature, upload a signature image, or capture it with your digital camera.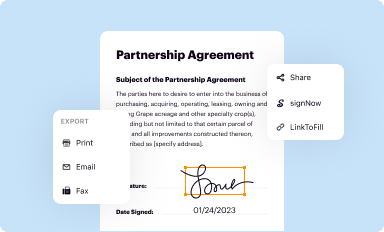 Share your form instantly
Email, fax, or share your alabama police report codes form via URL. You can also download, print, or export forms to your preferred cloud storage service.
How to edit alabama police report codes online
Use the instructions below to start using our professional PDF editor:
1
Log in to your account. Click Start Free Trial and register a profile if you don't have one.
2
Prepare a file. Use the Add New button. Then upload your file to the system from your device, importing it from internal mail, the cloud, or by adding its URL.
3
Edit alabama uniform traffic crash report codes. Add and change text, add new objects, move pages, add watermarks and page numbers, and more. Then click Done when you're done editing and go to the Documents tab to merge or split the file. If you want to lock or unlock the file, click the lock or unlock button.
4
Save your file. Select it in the list of your records. Then, move the cursor to the right toolbar and choose one of the available exporting methods: save it in multiple formats, download it as a PDF, send it by email, or store it in the cloud.
pdfFiller makes working with documents easier than you could ever imagine. Create an account to find out for yourself how it works!
People Also Ask about alabama police report codes
How long does it take to get a crash report in NC?
How do I find out about a local car accident?
How to read Alabama crash report?
How do I get an accident report online in Alabama?
How do you read a NC accident report?
How do I get a police report in Alabama?
Alabama Crash Report Codes Ast 27 Rev 06 08 is not the form you're looking for?
Search for another form here.
Comments and Help with alabama accident report
Video instructions and help with filling out and completing alabama police report codes
Instructions and Help about accident report codes form
All right I have a question if you're in an automobile accident that was caused by someone else and your insurance come you really can't help you out, and they're telling you that you need a lawyer, so I don't even know where to begin mm-hmm now I found it to be the police report needs to be modified because three of the beetles that are involved are not in the report okay all right yeah go ahead take Kent that one typical question we hear actually first with regard to the report you can always call the precinct in the jurisdiction where or in the district where this accident happened you can either meet with the police officer and file an amendment or if the police officer is not available that worked up that case you can file an amendment on your own you can meet with somebody there, and they'll write up an amendment it's not really controlling it just adds to the story, and you can do that at any time and that's something that has done quite often because you're out there on an accident scene and unfortunately a lot of times it's hectic sometimes people are going to the hospital a lot of times people don't are in bad enough car accident where there's not any witnesses, and its several days or weeks if they've been in ICU or something like that where they'll eventually hopefully get another side of the story the person who was injured the second thing is when you're in a situation where someone else caused the wreck first thing you do is call your insurance company make sure like Kirby I believe was talking about earlier make sure that they are on notice because there are some things that can happen that could cause you not to be covered because you've got some coverage of your own from your own insurance policy that maybe you wouldn't be able to claim against the person who caused the wreck so if somebody does cause the wreck, and you talk with your insurance company, and they say hey you need to be dealing with the other person not use well that's true but not necessarily because there's medical pay coverage okay if you have comprehensive coverage or collision coverage it may be that they need to just go ahead and pay for the damage to your vehicle so the first thing you do document everything we talked about documentation earlier document everything if you have a question I always say this to people they come in right after a wreck okay they come in within 30 days after a wreck, and they say look I don't like I'm not the suing type I don't want to sue anybody over this I'm just confused, and I say listen you've done the exact right thing and a lot of times we tell people you don't need a lawyer in fact we probably tell people they don't need a lawyer more times than we tell them that they do need a lawyer but when they do come in and a client sits down we just like the collar and says I don't know what to do I'm confused I really Pat them on the back to say look you did the right thing by coming and talk to somebody then cost anything to...
FAQ
What is alabama police report codes?

Alabama police report codes are a series of codes that police officers use to record information about incidents that they respond to. The codes are used to indicate the type of incident and the outcome, such as an arrest or citation.

What is the purpose of alabama police report codes?

Alabama police report codes are used to identify the type of incident or crime that has been reported to the police. The codes can provide law enforcement with quick access to information about the incident they are responding to, and also enable them to quickly identify trends or patterns in criminal activity in their jurisdiction.

Who is required to file alabama police report codes?

The Alabama police report codes are used by law enforcement officers to document and report incidents and crimes. It is the responsibility of police officers and other law enforcement personnel in Alabama to file the police report codes for any incidents they respond to or investigate.

How to fill out alabama police report codes?

To fill out an Alabama police report, follow the steps below: 1. Obtain the police report form: Contact the local police department or visit their website to download the official police report form. Ensure that you have the most up-to-date version. 2. Start with personal information: Begin by providing your full name, address, phone number, and other requested identification details. 3. Report details: Provide accurate information about the incident or crime that occurred. Write a clear and concise description of the incident, including the date, time, and location. Explain what happened, who was involved, and any relevant details such as vehicle descriptions or license plate numbers. 4. Use police report codes: Utilize the appropriate police report codes to indicate the nature of the offense or incident. These codes may vary depending on the specific police department or jurisdiction. They are used to categorize and classify different types of crimes or incidents. Consult the provided list of codes or ask the police department for guidance on which codes to use. 5. Identify victims and witnesses: Include the names and contact information of any victims or witnesses involved in the incident. Provide any additional details about their involvement or role. 6. Provide suspect details: If any suspects or perpetrators are known, include their names, physical descriptions, and any other relevant information like addresses, ages, or known aliases. 7. Attach supporting documents: If you have any supporting documents, such as photographs, videos, or other evidence related to the incident, attach them to the police report. Label and describe each piece of evidence clearly. 8. Contact information: Ensure that your contact information is correct and legible, so that the police can reach you for any further information or updates related to the case. 9. Review and sign: Double-check all the information you entered on the report before signing it. Verify accuracy and make any necessary corrections. The report may require your signature to confirm the accuracy of the information provided. 10. Submit the report: Once you have completed and reviewed the report, submit it to the appropriate police department. Follow their instructions for submission, which may include delivering it in person or mailing it to a specific address. Remember, each police department may have its own specific procedures and requirements for filling out police reports. It is essential to refer to their guidelines or consult with a police officer if you need any assistance in completing the report accurately.

What information must be reported on alabama police report codes?

The specific information that must be reported on Alabama police report codes may vary based on the nature of the incident and the jurisdiction. However, common information typically included in police reports includes: 1. Incident details: Date, time, and location of the incident, along with a description of what occurred. 2. Parties involved: Names, contact details, and identification information (such as driver's license numbers) of individuals involved, including victims, suspects, and witnesses. 3. Description of individuals: Physical descriptions of individuals involved, including height, weight, hair color, eye color, race, and any distinguishing marks or tattoos. 4. Vehicle information: If applicable, details about any vehicles involved, including license plate numbers, make, model, and color. 5. Witness statements: Statements provided by witnesses, including their contact information. 6. Injuries or damages: Detailed information about any injuries sustained by victims or suspects, as well as the extent of any property damage. 7. Officer observations: Notes and observations made by responding officers, including the sequence of events, any evidence found, and any actions taken at the scene. 8. Charges or offenses: Listing of charges or offenses filed against any individuals involved in the incident. 9. Arrest details: If there were any arrests made, information about the arresting officer, the reason for the arrest, and any details regarding the booking process. It is important to note that specific reporting requirements may vary among different jurisdictions within the state of Alabama. It is advisable to refer to the respective jurisdiction's guidelines or procedures for more accurate and comprehensive information.

What is the penalty for the late filing of alabama police report codes?

There does not appear to be any penalty specified for the late filing of Alabama police report codes. However, it is generally advisable to file police reports as soon as possible after an incident for accuracy and to ensure timely investigation.

How do I modify my alabama police report codes in Gmail?

alabama uniform traffic crash report codes and other documents can be changed, filled out, and signed right in your Gmail inbox. You can use pdfFiller's add-on to do this, as well as other things. When you go to Google Workspace, you can find pdfFiller for Gmail. You should use the time you spend dealing with your documents and eSignatures for more important things, like going to the gym or going to the dentist.

Can I create an electronic signature for signing my alabama crash report codes ast 27 rev 06 08 in Gmail?

Use pdfFiller's Gmail add-on to upload, type, or draw a signature. Your alabama police report code sheet and other papers may be signed using pdfFiller. Register for a free account to preserve signed papers and signatures.

How do I fill out alabama police report overlay on an Android device?

Use the pdfFiller Android app to finish your alabama crash report codes form and other documents on your Android phone. The app has all the features you need to manage your documents, like editing content, eSigning, annotating, sharing files, and more. At any time, as long as there is an internet connection.